Fianna Éireann Nominal Rolls (Ref code: FE/1-41)
There are 41 files in the series. Membership rolls for Fianna Éireann cover Dublin City and County, Cork City and County, Waterford, Kerry, Tipperary, Clare, Mayo, Sligo, Louth, Armagh, Cavan, Meath, Wexford, Wicklow, Offaly, Carlow, Kildare, Athlone, Mullingar, Belfast and Derry City.

A list of Fianna Éireann files can be viewed below.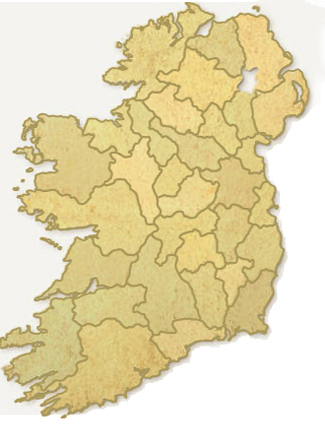 Fianna Éireann Files - Search by County
Select a county by clicking the map or selection from the text list below.
View indivual member's pension applications